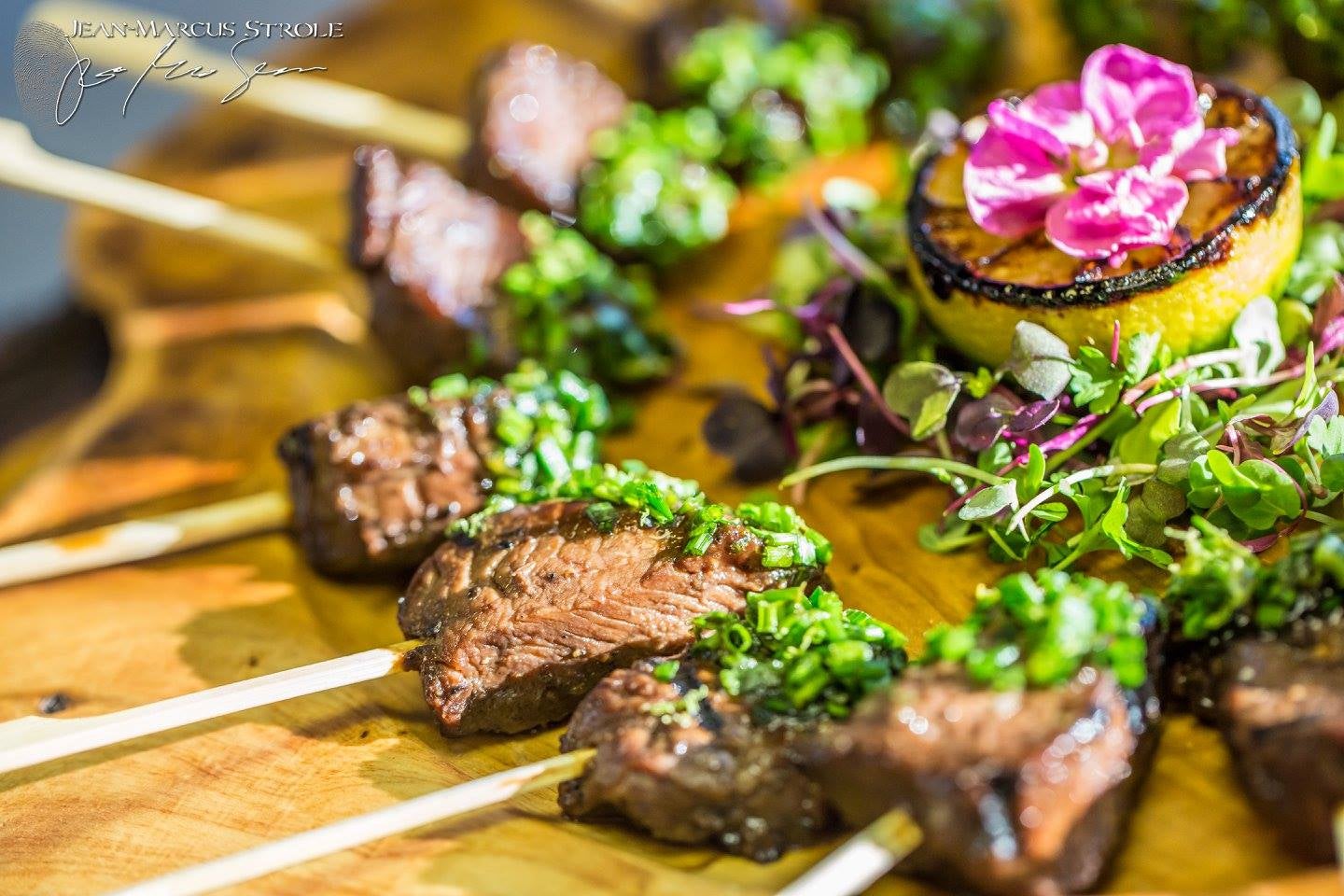 Slide4_1541622675 - copy - copy
A "Green" Company
Donates Used Oil
Buys Locally Grown Products
Partners with Cedar Grove to Compost Waste
Uses Water Efficient and Energy Efficient Equipment
Provides Bagasse Compostable Disposable products made from Sugar Cane Bi-Products
"I have to say EVERYONE RAVES about the food and service!"
"Everything was fantastic and it was great to work with you."
"Everyone is loving your food and your staff is outstanding as usual."
Green Apple Events & Catering
Be a guest at your own event!
Green Apple Events & Catering is a family-owned and operated business. We sincerely care about YOU and we showcase that care in every aspect of our service — from the initial phone call to the wholesome ingredients and dishes made from scratch to experienced professional planning. We also offer complementary services including tastings, consultations, and venue selections. From guest lists as small as 15 or as large as 3,000, make sure your event is a special event by letting Green Apple Events & Catering provide the delicious food and professional service.
Green Apple Events & Catering specializes in:
Weddings – Event Planning and Catering
Corporate Events – Holiday Parties, Meetings, Company Picnics & Retreats
Wine Releases, Tastings & Pairings
Social Events & Celebrations
Spirits, Beer and Wine
We believe that beverage service is an integral part of an event and deserves the same high level of service and perfect execution as our delicious food. We hold a Washington State Liquor License and can provide you with either a host or no–host bar complete with professional licensed Class 12 Bartenders.
Please call us today and we will create a proposal for your event!
Event Producer:
Kris Brown 206.755.9575
What's New At Green Apple Events & Catering?
Covid-19 Safety Announcement
January Recipe of the Month
Leave the delicious food and professional service to us so you can be a guest at your own event! Contact us @ 425.298.0767
September Recipe of The Month
Leave the delicious food and professional service to us so you can be a guest at your own event! Contact us @ 425.298.0767