About Green Apple Events & Catering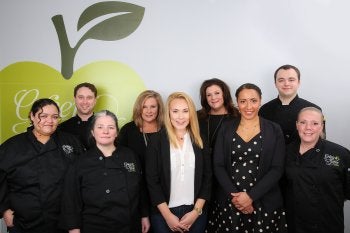 Green Apple Events & Catering has been in operation since January 1, 2010. Our Green Apple name is to reflect that we are a sustainable green company and the apple is to symbolize that we are a proud Washington State business. The co-owners, Kris Brown and Cheryl Seaton are sisters who were born and raised in Kirkland, Washington.
---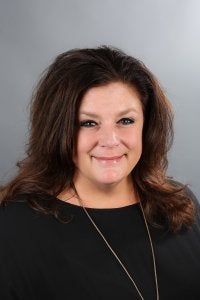 Kris Brown, Co-Owner
Kris is the driving force that sets Green Apple Events & Catering apart from the rest. Not only is Kris an expert at event planning and execution but equally as important – she has that special quality that draws clients to her building a connection that fosters into a solid relationship. The client relationships are just as important as the delicious food as Kris is always quick to point out. It is the mantra that both she and our team live by! In addition to event planning, Kris's expertise is extensive including sales, employee management, logistics and operations.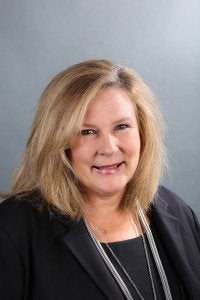 Cheryl Seaton, Co-Owner
Cheryl is the backbone of Green Apple Events & Catering. She is the financial director & facilities manager and on a more artistic side, she embraces the creative aspect at GAEC striving to stand out in our industry offering new and innovative options in food, décor & service. Cheryl finds real fulfillment inspiring our team to reach their full potential by providing every tool necessary to succeed, offering transparency, hearing her team and most importantly, trusting their judgment. It is of ultimate importance to her that GAEC provides an environment that fosters growth and collaboration. In her spare time, Cheryl enjoys traveling, boating and spending time with family.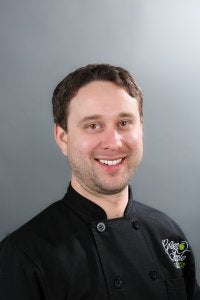 Shayne Wells, Executive Chef
A native of Texas, Shayne shares his knowledge of delicious flavor profiles combining his Southern roots with the fresh ingredients of the Pacific Northwest. Shayne has been with the company for almost two years this June, stepping up as our Executive Chef this past Fall. Before landing in Seattle, he studied Culinary Arts and Applied Sciences in Austin, Texas while gaining five years experience, technique and inspiring work ethic from soulful chefs at Lee's Hurricane Party Cajun Cuisine, East 12th Street Cafe and Catering at the Formula One Race Track. When not at Green Apple Events & Catering, one of Shayne's greatest joys comes from surrounding himself with friends and family in the kitchen creating memories and exceptional food for all to enjoy.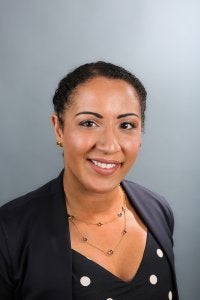 Timia Arbuckle, Operations Manager
Timia is the core of Green Apple Events & Catering. She is that exceptional person who cares deeply and understands the mechanics of each aspect at GAEC then takes that extra step to make sure every detail of each event is managed to perfection. She has that knack for anticipating the needs of everyone around her. Timia Arbuckle is a Seattle native. She was raised in the Issaquah area with her seven siblings. She joined the team at Green Apple Events and Catering in 2013 after returning from her year overseas in Sydney Australia. In her spare time Timia enjoys Photography, hiking and spending time with family.
---
To learn more about our company, our mission and our services, we encourage you to contact us by calling one of our owners using the numbers below:
Kris Brown (Co-Owner): (206) 755-9575
Cheryl Seaton (Co-Owner) : (206) 713-1353
A "Green" Company
Donates Used Oil
Buys Locally Grown Products
Partners with Cedar Grove to Compost Waste
Uses Water Efficient and Energy Efficient Equipment
Provides Bagasse Compostable Disposable products made from Sugar Cane Bi-Products