Social Celebrations
Ensure your celebration is a success!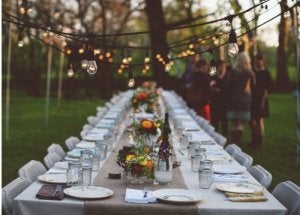 We look forward to visiting with you to get a feel for the special event you are planning so we can tailor a catering proposal specifically for you. Your guests will not only enjoy the taste of our delicious food but their eyes will also be in for a treat when they see the stunning presentation! Our team will work with you to ensure your needs are not only met, but exceeded.
Here are just a few examples of special celebrations that we cater…
Graduation parties
Bar and Bat Mitzvahs
Anniversary parties
Milestone birthday parties
Baby showers
New Year's Eve parties
Be a guest at your own event!
We listen to your vision and couple it with our expertise to make sure that your event is carried out just as you have envisioned! Let our professional staff handle the details at your event so that you can actually enjoy the event you have planned.
Please call us today and we will create a proposal for your event!
Event Producer:
Kris Brown 206.755.9575
A "Green" Company
Donates Used Oil
Buys Locally Grown Products
Partners with Cedar Grove to Compost Waste
Uses Water Efficient and Energy Efficient Equipment
Provides Bagasse Compostable Disposable products made from Sugar Cane Bi-Products